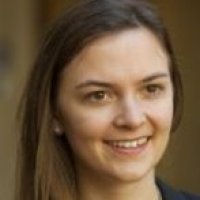 Monday, 1 November 2010
One of The University of Western Australia's top Law graduates who aims to use her education to improve the community as a barrister and academic has been awarded the 2011 Rhodes Scholarship for Western Australia.
Jackie McArthur, of West Perth, completed her Bachelor of Law (Honours) last year and is undertaking a Bachelor of Arts (Honours) in political science and international relations. She plans to read for a Bachelor of Civil Law and Master of Philosophy at Oxford University.
Ms McArthur has won a swag of prizes during her studies at UWA, including in 2010 the JA Wood Memorial Prize - awarded to the University's two most outstanding graduands - as well as the Frank Edward Parsons Prize in Law and the Mallesons Stephen Jaques Prize for Best Law Honours Dissertation; in 2009 the Jean Rogerson Honours Studentship in Law and the UWA School of Law Constitutional Law Prize in 2008.
In addition to her studies, she has worked as a volunteer intern at the International Institute of Humanitarian Law in Italy, worked as a professional legal research assistant at the WA State Solicitor's Office while also tutoring in constitutional law at UWA and lecturing in UWA's Indigenous pre-law program.
Ms McArthur, whose father Winthrop Professor Ian McArthur is Head of School in UWA's School of Physics, has already been appointed Associate to Justice Susan Kiefel, of the High Court, commencing July 2012.
The former Shenton College graduate joins other prominent UWA graduate Rhodes Scholars including former Premier Geoff Gallop, former Federal Attorneys-General and Queen's Counsels Peter Durack and Daryl Williams, former Labor Prime Minister Bob Hawke and former Opposition Leader and current Ambassador to the United States, Kim Beazley.
Rhodes Scholarships were created under the will of Cecil John Rhodes, the British colonial pioneer and statesman, who died in 1902. He left the greater part of his fortune to establish the scholarships to study at Oxford, with selection based on qualities of character as well as intellect. The Rhodes Trust offers nine scholarships in Australia each year, one for each State and three for Australia at Large.
Media references
Jackie McArthur (+614) 23 161 146
Janine MacDonald (UWA Public Affairs)  (+61 8)  6488 5563 / (+614) 32 637 716
Tags
Channels

Awards and Prizes — Events — Media Statements — Teaching and Learning — University News

Groups

Law