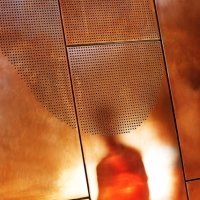 Friday, 29 October 2010
UWA Business School
Professor Juan de Dios Ortuzar calls Perth a beautiful city. He also calls it unsustainable. The academic was in Perth for only a month, but he still noted the city's urban sprawl, the spacious lifestyle of big houses and even bigger blocks that will, he warned, come back to haunt us.

During July, Professor Ortuzar was the Westnet Infrastructure Group Visiting Professor at The University of Western Australia Business School.

He is Chile's most cited transport academic, having worked in the fields of transport demand modelling and econometrics since the late 1970s. Modelling Transport, which Professor Ortuzar co-authored with Dr. Luis Willumsen, has sold over 10,000 copies and is used as a foundation text in many postgraduate programmes around the world.

While in Perth, Professor Ortuzar turned his attention to Perth's transport networks. His hometown of Santiago houses nearly six million people and is only 30 km long; Perth, in comparison, is 130 km long. 'You like to live in houses sparsely located,' he said, and after only one month in Perth it seemed that he had grasped the issue at the heart of the city's planning woes.

Successive state governments have struggled to find sustainable solutions to Perth's rapid growth. Australian Bureau of Statistics (ABS) figures for 2010 show that Perth is Australia's fastest growing city. The ABS predicts that by the time our population reaches 3.8 million people, Perth's urban sprawl will cover 12,000 square kilometres. That's roughly 317 people per square kilometre; in contrast, New York City has a density of around 2,046 people per square kilometre.

Something has got to give.

Last year, WA Planning Minister John Day replaced the previous government's Network City policy with another new plan to support Perth's growing population - Directions 2031. The new policy aims to deliver 131,000 new dwellings.

'By 2031, we want a Perth that has a vibrant mix of activity areas that bring amenities, employment and education to people's doorsteps, is less reliant on cars and is well serviced by public transport,' the minister said.

Professor Ortuzar agrees with the sentiment. 'We need to convince people to use public transport more,' he said. 'Otherwise we're going to have a big problem.'

That is all very well, but how do you convince people to actually use public transport? Bus services are sporadic and television current affairs programmes delight in regularly scaring their viewers with images of muggings and beatings at train stations. The issue is clearly more complicated than simple cost or time savings.

That is where Professor Ortuzar's latest research comes into play. 'I'm doing very interesting work in the valuation of externalities - how much people are willing to pay to reduce the risk of having a fatal accident, to save time, reduce noise, reduce environmental pollution,' he said.

'We're entering into a new way of modelling, incorporating interactions of level-of-service attributes with socio-economic characteristics and the explicit effect of latent variables,' he explained. The new system of modelling will not just consider the effects of variables such as time or cost of travel, but also of other factors that have traditionally been immeasurable and therefore ignored.

The research team, led by Professor Ortuzar, has pioneered the use of stated preference data in the valuation of externalities. Respondents are presented with a series of hypothetical scenarios, in which different variables are traded off against each other. For example, the cost, level of safety, travel time and other factors are varied for alternative routes in each scenario. Then, the chosen route plus the attribute values in the experiment are used as inputs for the modelling stage.

Behavioural models, created from the above data, allow researchers to determine people's willingness to pay for various levels of comfort, safety, convenience and/or environmental impact. The approach has been successfully applied in New South Wales, Norway and Spain.

This approach, said Professor Ortuzar, could also help Perth. Prior to that, however, the city needs to have a contemporary transport planning model in place. For this to occur, he argued, the government's first step should be to compile a database to give a clearer picture of what Perth residents are actually doing in terms of travel.

'You cannot do anything if you don't have good data,' he explained. 'Trams and highways cost millions of dollars. A database would cost one or two million dollars and be representative for five to six years. Right now, decisions are being made...' He trailed off, but his gesture indicated guesswork.

Assistant Professor Doina Olaru, a transport expert from the UWA Business School, worked with Professor Ortuzar during his stay in Perth. She praised his expertise and said that Perth could learn much from his research.

'It is outstanding that a world class scientist generously offers his knowledge within the field; he has nurtured a generation of young academics spread across four continents,' Assistant Professor Olaru said.

'I personally do not believe in the "maverick" expert; my opinion is that nowadays breakthroughs are made in teams, and Professor Ortuzar has enabled the creation of new, innovative ways of addressing critical problems through his shared expertise - in data design, applied econometric modelling, and stated choice methods, for example.

'I think this is his legacy - being surrounded by colleagues and students equipped to address the emerging challenges in sustaining human capability to use infrastructure effectively, in understanding the behavioural mechanisms of decision making related to transport and planning, in creating urban environments that can enhance the quality of life.'

Professor Ortuzar attributed his worldwide network of friends and colleagues to the timeliness of his PhD studies in England, as he was one of the first academics to begin work in the field of discrete choice models.

It could, however, be just as easily attributed to his easygoing personality and strong social conscience. When he talked of Chile, he deplored the level of inequality, naming it as the greatest challenge facing his country.

'In Chile, the Department Chair earns around twenty times the salary of a cleaning lady,' he said. 'In Australia, that ratio is probably five times smaller. That is one of the things we need to change.'

Back in the world of transport, one of Professor Ortuzar's next projects will be devising a method to sell congestion charging, a prerequisite to sustainability, to commuters in cities such as Perth. It is difficult, but not impossible.

'We need to convince the government to consider future savings in time and lives,' he said. Who could argue with that?
Media references
Heather Merritt
Director, External Relations
UWA Business School
T: +618 6488 8171
E: [email protected]

Verity Chia
Communications Officer
UWA Business School
E: [email protected]

Tags
Channels

Research

Groups

eBiz