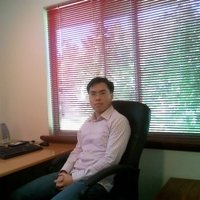 Wednesday, 18 August 2010
A research project from The University of Western Australia that has revolutionised the surveillance and monitoring of potential threats in the nation's vast air, sea and land space is one of the winners of the 21 st Annual Australian Museum Eureka Prizes.
Winthrop Professor Ba-Ngu Vo, his brother Assistant Professor Ba-Tuong Vo, and Winthrop Professor Antonio Cantoni from UWA's School of Electrical, Electronic and Computer Engineering have developed a new family of algorithms for tracking multiple targets - a system which outperforms and is cheaper than previous methods.
The team is the first to measure the margin of error in defence tracking systems and their work - already in use in international surveillance including the US Space Fence - has led to systems being simpler and more accurate.  Their findings also enable thousands, rather than hundreds, of targets to be tracked using standard computers and the system can be adapted for other uses including traffic control.
UWA Acting Vice-Chancellor Professor Bill Louden said he was thrilled with the team's win.  "The University is punching above its weight in terms of international-calibre research.  This team's transformation of tracking technology has implications for national and international security."
The team's $10,000 prize was awarded last night in Sydney in the category of Eureka Prize for Outstanding Science in Support of Defence or National Security.  A total of 19 winners around the nation were awarded $190,000 in the Eureka Prizes , Australia's 'science Oscars'.
Media references
Janine MacDonald (UWA Public Affairs)  (+61 8)  6488 5563  /  (+61 4) 32 637 716
Tags
Channels

Awards and Prizes — Business and Industry — International — Media Statements — Research — University News