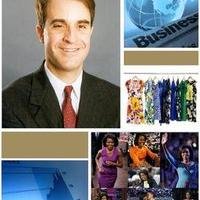 Wednesday, 21 July 2010
Michelle Obama influences the global economy to the tune of billions of dollars each year. It might seem strange, but that is the argument put forth by New York University Stern School of Business Professor of Finance David Yermack.
Professor Yermack was in Perth to present a lecture at the University of Western Australia Business School on 3 August. The lecture addressed a topic largely ignored in economics - the impact of Michelle Obama's fashion choices on the stock prices of clothing retail and design companies.
Professor Yermack tracked the stock prices of publicly listed fashion companies over a 14-month period. Major events during this time included the presidential inauguration, the Obama's week-long trip to Europe during which a NATO and G20 meeting were held, various state dinners, and the 2009 Nobel Peace Prize ceremony, at which Obama's husband was awarded the prestigious honour.
Working in less familiar territory, Professor Yermack also compiled a database of the First Lady's wardrobe choices, dutifully noting Obama's designers of choice with the help of Internet blogs (and his wife). His research hoped to discover whether any correlations existed between Obama's outfits, and the share prices of her favoured designers and retailers. During the 14-month period, Yermack found that Obama's fashion choices caused $US2.6 billion in gains in shareholder value for various clothing companies.
What does the First Lady herself think? Obama claims: 'I wear what I love. That's what women have to focus on: what makes them happy and what makes them feel comfortable and beautiful. If I can have any impact, I want women to feel good about themselves and have fun with fashion.'
Professor Yermack, however, was a little more cynical. He noted that many politicians enjoy the private benefits of public office, and so investigated whether or not Obama's favoured designers and retailers gave unexpected or irregular donations to either President Obama or the Democrats. In contrast to her predecessors, the First Lady has declined gifts or loans of clothing, while Professor Yermack's analysis found no irregularities in political donations caused by Obama's fashion choices.
Professor Yermack was a visiting professor at the UWA Business School during August. His interests include corporate governance, corporate finance, and law and economics. He is an associate editor of four academic journals, including the Journal of Financial Economics.
Media references
Heather Merritt
Director, External Relations
UWA Business School
T: +618 6488 8171
E: [email protected] Verity Chia
Communications Officer
UWA Business School
E: [email protected]
Tags
Channels

Events

Groups

eBiz