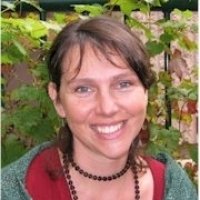 Wednesday, 12 May 2010
The challenges faced by individuals and families around Australia who are struggling to integrate the demands of work with the needs of home and community life will be explored at the annual Grace Vaughan Memorial lecture held at The University of Western Australia.
The free public lecture will be delivered by Dr Philippa Williams, Research Fellow in the Centre for Work + Life, University of South Australia who has been working on a ground-breaking study to shed light on why this is becoming an increasing problem in suburban Australia.
At the launch of the research in December 2009 Deputy Prime Minister Julia Gillard described the study as going beyond the intersection of work and life.  'It enters the homes of retirees, teenagers, couples, families and business people to examine how work and life affect community - and how community can affect work/life... This research is important because it will support a policy discussion that needs to involve all levels of government, planners, developers, business and service providers.'
The annual Grace Vaughan Memorial Lecture is a partnership arrangement between the Australian Association of Social Workers, The University of Western Australia and Department for Communities - Women's Interests, Western Australia.  The Grace Vaughan Memorial Lecture is held annually to commemorate the life and achievements of Grace Vaughan, a social worker, social activist and parliamentarian who was dedicated to the improvement of life at all levels.
TITLE: Linked Up Lives  -  Putting Together Work, Home and Community in Australian Suburbs
WHEN :            6pm Monday 24 May
WHERE: University Club Theatre Auditorium, UWA. The nearest car park is P3, off Hackett Entrance 1
COST : This is a free public lecture.  All welcome.
RSVP required by 17 May 2010 to:  [email protected], or 08 6217 8203.
Media references
Audrey Barton (UWA Institute of Advanced Studies)  (+61 8)  6488 4797
Janine MacDonald (UWA Public Affairs)  (+61 8)  6488 5563  /  (+61 4) 32 637 716
Tags
Channels

Events — Media Statements — Research — University News

Groups

Institute of Advanced Studies